Off-the-Shelf Solutions or Custom Design: Which Is Better for You?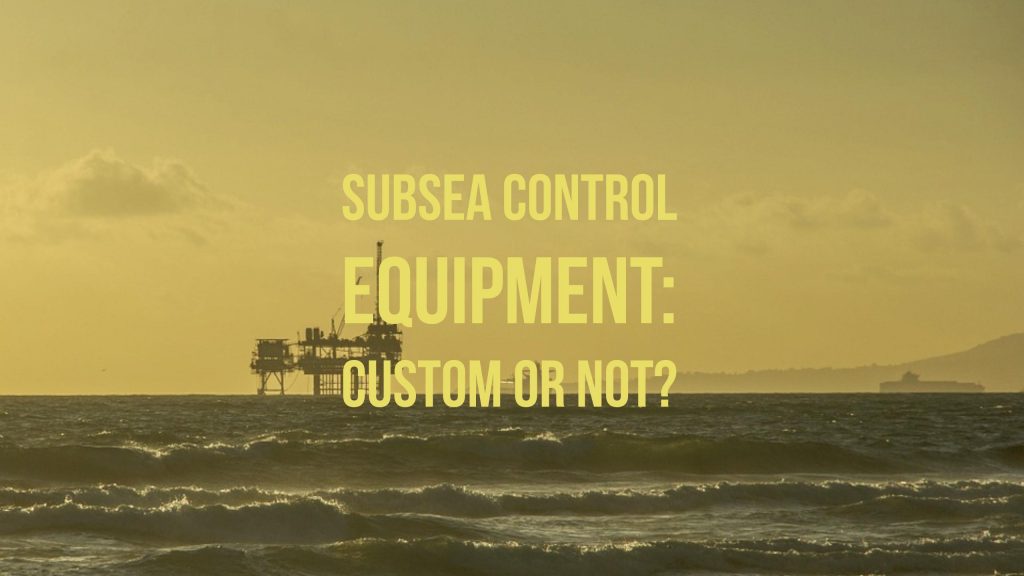 When you are outfitting a rig with subsea control equipment, there are a few different options for your equipment purchases. While you can painstakingly spec out exactly what you believe you need and design the system from scratch, there might be a better option for you. What if instead you could buy turn-key solutions, like multi-function hydraulic reels or accumulator racks, that could be tailored the needs of your project? Somebody else has already done the number crunching and the design work, and you only need to make small tweaks to get the equipment running. That sounds like a winning proposal.
Health and Safety Issues (US) Regarding Subsea Control Equipment
In 2016, the Obama administration unveiled new regulations that tightened safety procedures on offshore gas and oil drilling in response to the equipment failures that caused the 2010 Gulf of Mexico oil spill. The rules included tougher inspection requirements and overhauling government agencies responsible for oversight of the industry. These rules were aimed directly at underwater drilling and well-control operations, including blowout preventers. Today's engineers look to the failures of the Deepwater Horizon and understand that they can and must do better to keep workers safe and waters clean. The failure of a blowout preventer was the cause of the BP oil spill, so new mandates targeted design weaknesses and physical, manual inspections every five years.
In addition to new restrictions, it is important that every team member is aware of the work processes and potential hazards of working with subsea control equipment, up to and including another explosion and major oil leak like the 2010 disaster. Knowing what to do in case of an incident to prevent further damage and understanding all safety precautions as they pertain to oil drilling is vital to the safety of those working in these environments.
Drilling of complex wells must now be monitored by experts onshore, and there are added rules for the design, cementing and other work involved with drilling a well. Though these measures are costly, the hopes are that by reducing even more costly failures at these wells, money and lives will be saved.
Subsea Control Equipment: Custom or Not?
Subsea control equipment is designed for long-term use, with high-quality materials and exacting specifications for flawless functionality for years to come. The design and engineering departments at C-Automation have the capacity and resources to design and build subsea control systems designed to suit most customer specifications. They employ a team of seasoned engineers with the capabilities of designing hydraulic power units, electrical control panels, hydraulic pressure and function testing systems, and accumulator racks. If your company does not have the need for highly customized subsea control systems, buying your equipment "off the shelf" is a less costly way to go and allows you to take possession of the equipment much more quickly.
Alternately, if you need customized solutions for your subsea project, C-Automation is capable of engineering turn-key systems for your exacting needs. The company's engineering and project management teams partner with you to provide full design, engineering and manufacturing responsibility for the equipment you need. C-Automation has designed:
Accumulator racks
Hydraulic control manifolds
Helium nitrogen test kits
Hydraulic power units
Pressure testing systems
Single and dual choke control panels
Multifunction hydraulic reels
If you have a need for Subsea Control Equipment in the Houston area, calling C-Automation at 832-467-4644 can make quick work of the task and have you in business fast.